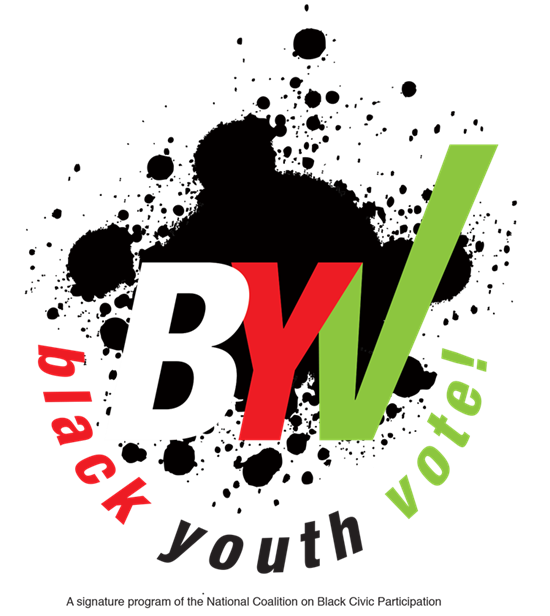 #VOTE4Justice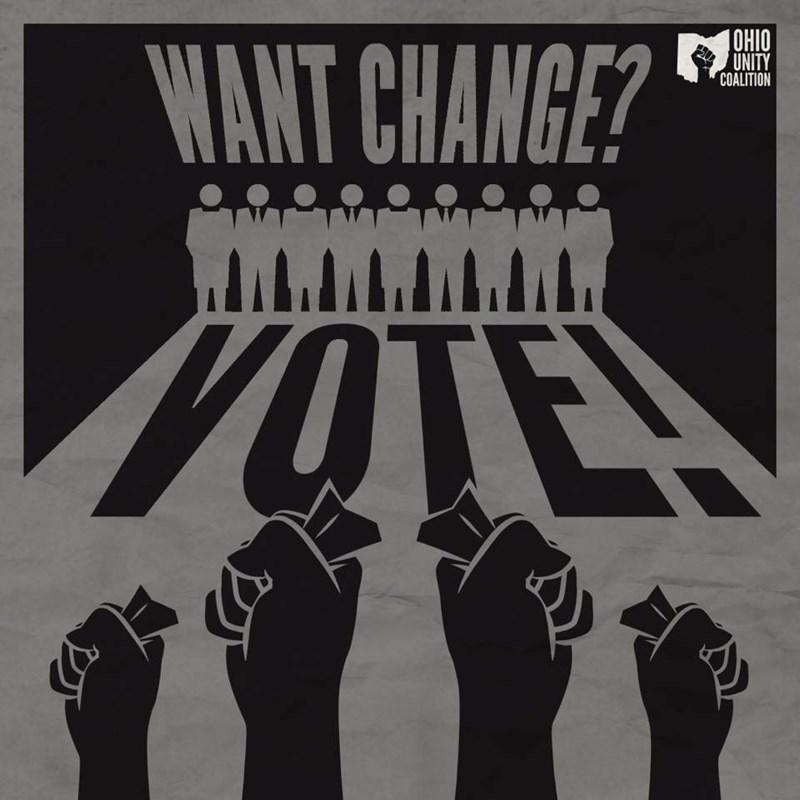 Vote For Justice Activities
will include:
Campus Voter Registration, GOTV, Voter Protection

Absentee Ballot Campaign

Poll Worker Recruitment

Poll Monitor Recruitment

Daily Engagement via hashtags #blackyouthvote #Vote4Justice, #HBCUunity16

Social Media Promotion

Promote BYV! HBCU/Community Challenge on Campus and Surrounding Communities
Click this link to sign the BYV! Black Men Vote"Pledge Card"
2016 Black Youth Vote! HBCU, Campus & Community
VOTE YOUR POWER
Challenge
REGISTER YOUR CAMPUS TODAY
Click on the Flyer for Registration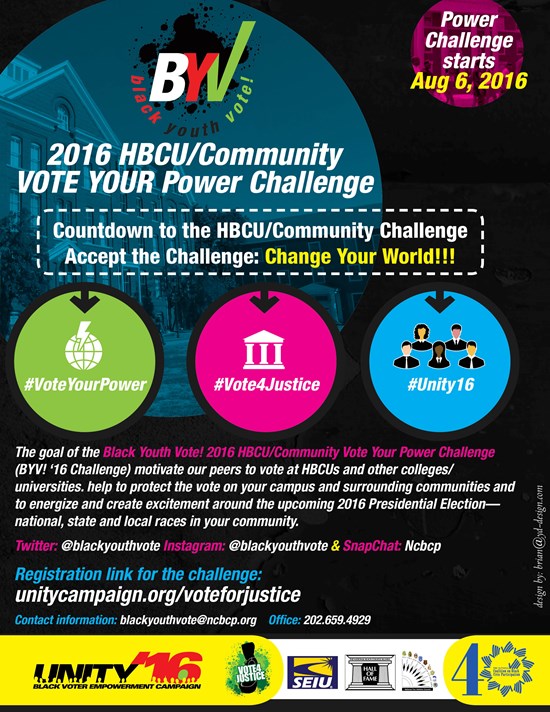 DEADLINE TO REGISTER FOR HBCU/COLLEGIATE/COMMUNITY CHALLENGE
OCTOBER 11, 2016
2016 BYV! #100RealMenVote
Collegiate and Community Challenge

Accept the Challenge:

Change Your World!
Click on the Flyer for Registration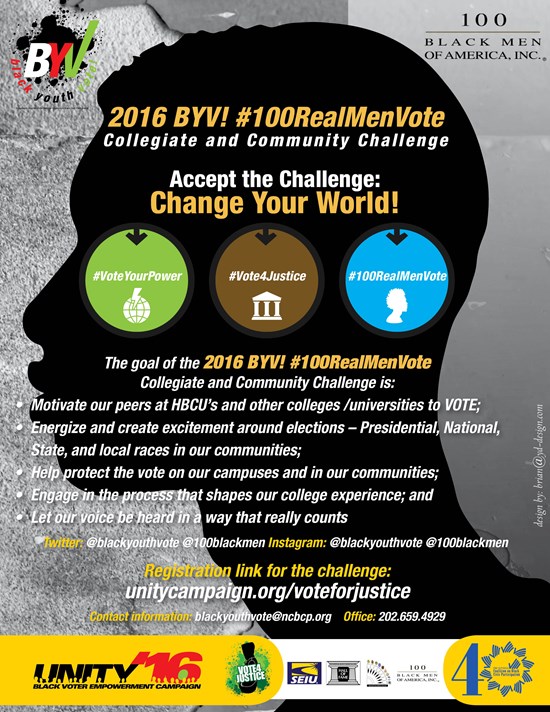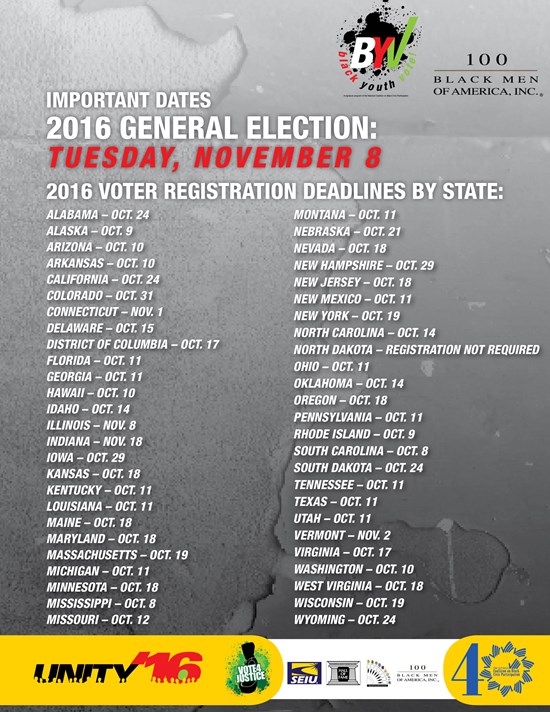 DEADLINE TO REGISTER FOR 2016
BYV! #100RealMenVote
Collegiate and Community Challenge
Tuesday, October 11, 2016