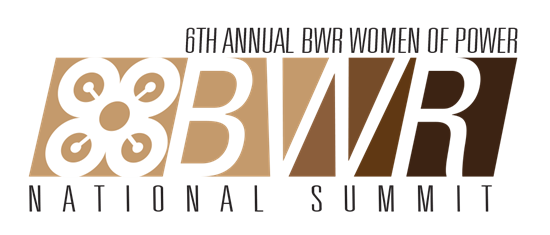 Join us to Invest. Inspire. Unite. Act!
#bwr2017 #sistarpower #ready4thefight #time4action

Sistars, are you feeling challenged by the current political climate in our nation? Are you ready to do what sisStars do and come together, organize, rejuvenate and be the change you seek?
If your answers are a resounding yes........
We invite you to join us for the 6th Annual Black Women's Roundtable Women of Power National Summit (BWR Summit), Thursday, March 30th - Sunday, April 2, 2017, in Washington, DC
JOINT STATEMENT OF BLACK WOMEN LEADERS ON SENATOR MITCH MCCONNELL'S ATTEMPTS TO SILENCE WORDS OF MRS. CORETTA SCOTT KING

The undersigned are prominent African-American women leaders and we write to express our outrage at the actions taken last night by Senate Majority Leader Mitch McConnell and the Republican majority on the Senate floor.
Last night, on the floor of the Senate, Senator Elizabeth Warren delivered a powerful statement in opposition to the nomination of Senator Jefferson Beauregard Sessions to be Attorney General of the United States. Senator McConnell interrupted Senator Warren when she began quoting a letter written by Coretta Scott King, the wife of renowned civil rights leader, Martin Luther King, Jr. Senator McConnell said Senator Warren had "impugned the motives and conduct" of Senator Sessions.
In 1986, Coretta Scott King, a prominent civil rights activist in her own right, wrote a nine-page letter opposing the nomination of Jeff Sessions to a federal district court judgeship. She focused on Sessions' targeting of voting rights champions, and Dr. King's colleagues Spencer Hogue, Albert Turner, and Evelyn Turner.
NCBCP CONVENE'S BLACK POLITICS & POWER BUILDING' GATHERING IN ATLANTA
Election Results Assessed; Next Steps Planned To Strengthen Black Voting Power, Preparing For Census 2020/Redistricting
January 31, 2017 (Washington, DC) – The National Coalition on Black Civic Participation (NCBCP), and a number of its partners and allies, spent the weekend of January 27 and 28 "going deep" to analyze what happened in the local, state and national 2016 elections. The "Black Politics & Power Building Organizing Convening (2017 – 2022)," was held in Atlanta, GA to engage in critical strategy discussions to expand, build and increase Black civic, political and voting power in the South and other key states across the nation.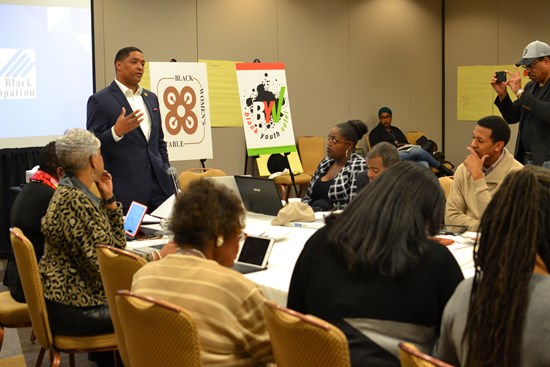 Our President and CEO, Melanie Campbell was a speaker at the Women's March on Washington and led a delegation from the Black Woman's Roundtable and Black Youth Vote Click here to View more Pictures.
2016 BWR Post-Election Media Briefing
Topic: The Role of Race & Gender in the
2016 Presidential Election
It's Impact on Women's Rights, Economic & Social Justice Moving Forward on National, State & Local Level